Brian T. Mahon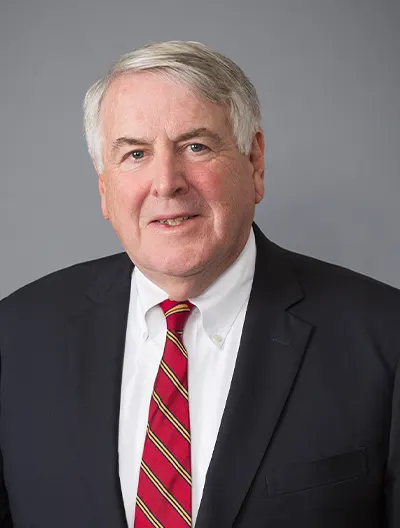 Brian T. Mahon is the founding partner of Mahon, Quinn & Mahon and an experienced trial attorney.
Practice Areas
Background
A 1970 graduate of the College of the Holy Cross, Attorney Mahon received his law degree from Vanderbilt University School of Law in 1973 and was admitted to the Connecticut Bar that same year. He is also admitted to practice before the Federal District Court for the District of Connecticut. In 2004, he was elected Judge of Probate for the District of Meriden, Connecticut, and served in that capacity until he reached the mandatory retirement age of 70 in 2018.
Legal Work
Over the past 50 years of practice, Attorney Mahon has represented victims who have suffered injuries as a result of automobile and motorcycle accidents, fall downs, dog bites, medical negligence as well as work-related injuries (namely workers' compensation cases). During his career, he has tried and settled cases which have resulted in awards of millions of dollars to his clients.
More recently, he has concentrated his practice around the probating of estates, preparing wills, trusts, powers of attorney, living wills and healthcare directives, as well as elder law issues. He is a frequent speaker at seminars for attorneys and judges on probate topics.
During his legal career, Attorney Mahon has been active in endeavors benefiting lawyers and the legal system. He was President of the Connecticut Bar Association from 1995-1996, Chairman of the Young Lawyers Section of the Connecticut Bar Association from 1981-1982, President of the New England Bar Association and President of the Probate Judges' Assembly from 2016-2018. He is also a member of the Connecticut Trial Lawyers Association and a Fellow of the Connecticut Bar Foundation. In 2015, Attorney Mahon received a lifetime achievement/professional excellence award from the Connecticut Law Tribune.
Community Involvement
Attorney Mahon's family has resided in Meriden, Connecticut since the early 1860s, making him a fourth-generation Meriden resident. Besides his career as a lawyer and a Judge, he has been active in the Meriden community. He has been a member of the Meriden Lions Club for over 25 years, past President of the Meriden VNA and was Chairman of the Meriden Democratic Town Committee. In 2020, he was inducted into the Meriden Hall of Fame.
Attorney Mahon has been married for over 50 years, and is the father of four children and grandfather of six.
---
« See All Attorneys