Adam V. Leary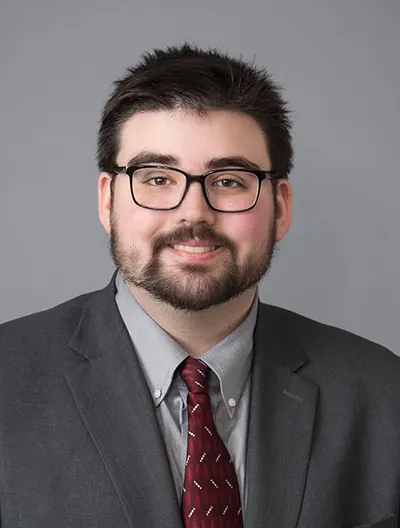 Adam V. Leary is an associate attorney with Mahon, Quinn & Mahon.
Practice Areas
Background
Born and raised in Connecticut, Leary graduated from the University of Connecticut in 2018, going on to receive his law degree from Western New England University School of law in 2021, and was admitted to the Connecticut Bar.
He joined Mahon, Quinn & Mahon as an associate in 2022, and is currently focusing his practice on the probate matters, elder law matters, and workers compensation matters that the firm handles. He volunteered for the American Civil Liberties Union during law school, and for his clinic he worked in the Western New England Small Business Clinic, serving the community of Springfield, MA by providing consultations and legal drafting to entrepreneurial spirits who had limited resources.
Current Legal Work
Leary is client- and community-focused, and is currently a member of the Probate Court Administration Attorney Panel, serving the probate courts of Connecticut as a court-appointed attorney in a variety of matters, including conservatorships and guardianships. Having moved back to Connecticut following law school, he is a Meriden resident who has a deep understanding of the clients he works with and will go above and beyond to rise to any challenge you may be facing.
Leary is eager to learn, and intent on serving clients with due diligence.
---
« See All Attorneys